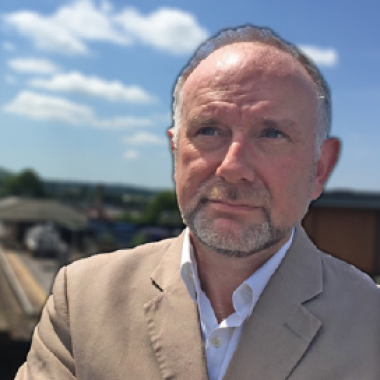 Selby is an Associate Professor and director of the Mobility Design Lab, a research group within MADA that seeks to understand and advance the quality of passenger experience in transport through design. He holds a PhD, Masters and Bachelor degrees in Industrial Design. His professional career spans more than 30 years and has seen employment with major corporations and consultancy firms in Europe, Scandinavia and Australia. These companies include Philips Electronics; Schlumberger; Anglo Nordic Design and IDC in the UK. 
Selby teaches in the Industrial Design undergraduate program, is a recipient of the Australian Design Educators Award from Dyson, and supervised a prolific number of design competition winners both nationally and internationally. He has been a former Course Coordinator 2003 to 2013 and Acting HoD 2013 to 2015.
Selby's research is committed to far reaching ambitious interventions in the design of mobility. Recent research projects undertaken have been for a diverse group of organisations; Rail manufacturing CRC, Metro Trains Melbourne, Yarra Trams, Volgren, Transdev, General Motors, SNCF in France and IITB in India. He received the Deans Award for Research Excellence (ECR) in 2017.
Qualifications:
PhD Design (Monash University)
Master of Design (Monash University)
Bachelor of Design for Industry (Newcastle Polytechnic UK)