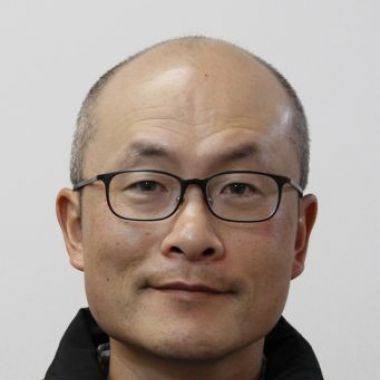 After a Bachelor's Degree in Regional Infrastructure Engineering in 1995, Young entered the graduate school of Kangwon National University (South Korea) and specialised in pavement engineering. During the two years of graduate courses, he participated in several research projects including 'Mix Design of Crumb Rubber Modifier Asphalt Concrete' and 'Rural Road Pavement Construction using Recycled Concrete and Asphalt Materials'. He completed his Master of Science (MSc) in 1997 and was employed by the University for a further two years as a general assistant for the same department.
In September 1998 he entered a full-time PhD course in the School of Civil Engineering at the University of Nottingham where his research focus was 'Fatigue and Fracture of Bituminous Materials'. In February 2001 he became a Research Assistant for the 'Optimising Returns of Long Life Pavement' project which was sponsored by the UK Highway Agency. He became a Research Associate in September 2002 and was additionally involved in a new project on 'Bond between Pavement Layers', which was also sponsored by the UK Highway Agency. The 'Optimising Returns of Long Life
Pavement' project was extended under the title of 'Development of Saturation Ageing Tensile Stiffness (SATS) Test' from September 2003. Due to his outstanding performance and research skills he had demonstrated for the above projects, he was promoted to a Research Fellow in August 2004 in the absence of a PhD, which was an exceptional case.
After completing his PhD in April 2005, he moved to Australia and started his career as a Senior Research Scientist at the Australian Road Research Board (ARRB). Since then, he has been a foremost expert on bituminous binder rheology in Australia. His main expertise has also been in quality/performance of roadmaking materials (e.g. asphalt mix and surfacing performance, warm mix asphalt, seal surfacing performance, aggregate quality control), skid resistance-related safety of the road, traffic noise and road roughness measurement. Dr Choi has established, managed and worked for numerous major projects (including Austroads projects) on these subjects and published an extensive list of technical/research reports and papers.
Qualifications:
PhD in Civil Engineering, University of Nottingham, United Kingdom, 2005
MSc in Regional Infrastructure (Agricultural) Engineering, Kangwon National University, Republic of Korea, 1997
BSc in Regional Infrastructure/Mechanical (Agricultural) Engineering, Kangwon National University, Republic of Korea, 1995